Seat belt cushion
This is all that you need:
Piece of soft fabric or fleece preferably
Velcro 20cm
Wadding
Needle & thread & sewing machine
Scissors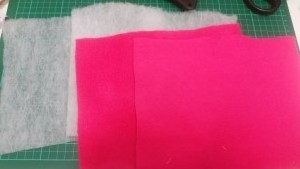 Firstly, cut your fabric. You need two pieces of fleece 25 x 20cm and two pieces of wadding the same size.
Position your fabric by sandwiching the fleece right sides together between the wadding.
Turn the fabric the right side out, it now resembles a little pillow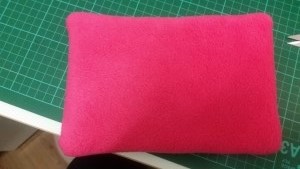 Hand sew to close the gap
Lay one side of the Velcro fairly close to one of the long edges and machine sew
Do the same with the other half of Velcro so that when folded over they grip each other
When together they should be a nice tight fit so no slipping!